Who are we?
We are a team of two classically trained goldsmiths, who started early in our careers looking beyond the art of gold and silver smithing. Having shared a bench during our studies in London, we found out many years later that we were both interested in the therapeutical benefits of jewellery making and smithing. This resulted in different professional experiences - Michal focused on the therapeutic area and developed different occupational therapy methods for physically impaired people, Susanne deepened in the artistic field and thus got to know new uses of metalwork, while also working with patients with different backgrounds.

We have the knowledge from our many years of professional experience, that the goldsmith's art can be used therapeutically in a variety of ways through its very diverse work steps.
Susanne Boger
Susanne studied at London Metropolitain University and Rietveld Academy Amsterdam Department of Jewellery and Silversmithing.

She is a classically trained jeweller and jewellery/art teacher for adults and children, and she has been working in her field for 25 years, taking part in many international exhibitions and projects.

Based on her professional career of many years Susanne has experience in teaching students and patients with rheumatism, partially sighted students, as well as students with sensory issues, attention deficit, and students on the neurodiversity spectrum. She teaches her students through focus and rhythm orientated bilateral metalwork exercises.

For more information about Susanne and her artwork you can go to her website www.susanneboger.com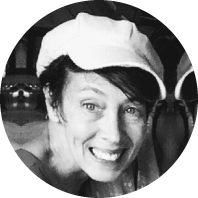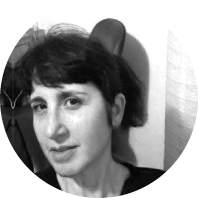 Michal Greenberg Abrahami
Michal has over twenty-five years of experience in product design; from home, office and a range of promotional products, today, Michal's designs can be found on display for exhibition or acquired by a private collection. Michal has a background as a trained jeweler and industrial designer, as well as an MSc in Industrial Design specify in Medical Research (Technion Institute of Technology). For the last twelve years Michal changed direction to therapy product specially for MS center at Sheba Medical Center.

"Suddenly I realized my vision in life is to make people happy from practical design"

The challenge in designing rehabilitative products is to observe the patient's cooperative and improved results. Michal went on to set up a jewelry workshop for the patients at the Sheba Medical Center as a therapeutic tool with a focus on motoric finger movements. She has since been involved in research involving alternative methods of manual therapy in cooperation with medical health professionals and doctors. Throughout her career, Michal has helped develop medical rehabilitation products such as cognitive games, sleeve tremor, and sensory kits (RESENSE) to help provide additional therapeutic tools for her patients in treatment.

In-depth information about Michal and her work can be found here.